Wireless Network
Commercial buildings, retail malls and institutions are all challenged to move up to high speed wireless access. They want to enjoy strong security, high data transfer speed, and connections that give first-rate performance. They also need Wi-Fi to go to places where no Ethernet cabling has gone before, such as common areas, temporary classrooms, on-campus housing, and every corner that you name. But for most cases, tighter budgets and busy IT staffs or property managers make the transition impossible.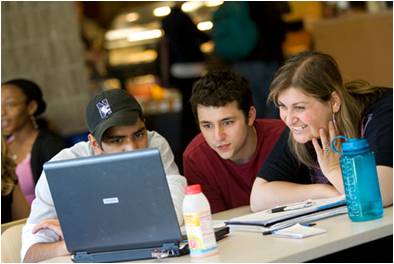 Fortunately, Festonia is able to offer these buildings a cost-effective wireless infrastructure. It provides robust, complete coverage and summa-cum-laude performance—at an affordable price.
With Festonia, educational institutions gain:
•Consistent, reliable connectivity.
•Two to four times the coverage using fewer APs.
•Low packet loss and high performance.
•A safer environment with less interference, through "eco-friendly" adaptive signal technology.
•System self-healing capabilities.
•The lowest cost of ownership.
•Support for standard 802.1x, WPA (PSK) and WPA-2 (AES) security, plus automatic wireless setting and encryption key security.